Is gynecomastia surgery worth it?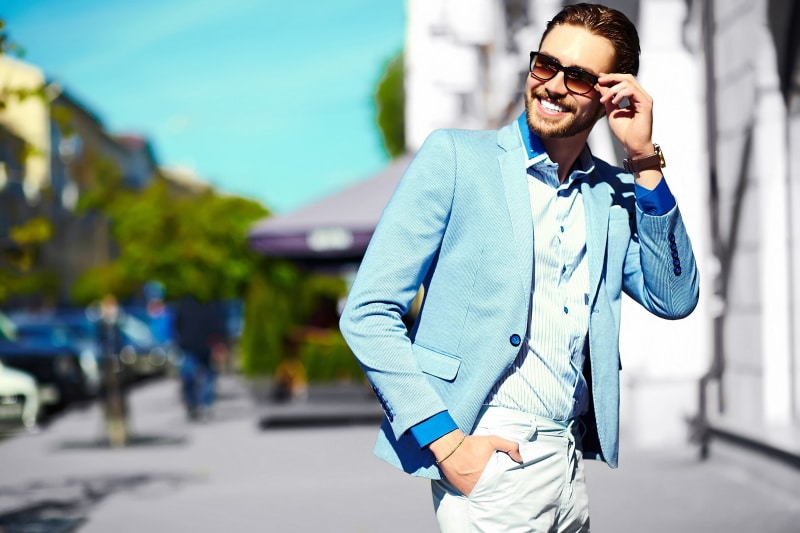 The survey says Male Breast Reduction Surgery 98% THUMBS UP!
According to the Realself survey, 98% of men say they would recommend male breast reduction surgery to a friend.
Male breast reduction surgery ( gynecomastia surgery), came in third in the list of worthwhile cosmetic procedures. Gynecomastia (man boobs) surgery, in the opinion of patients, is 98% worthwhile. The results were the same for women who had breast augmentation surgery as well as breast reduction surgery.
Gynecomastia, what is it?
Gynecomastia is sometimes known as "moobs" or "man boobs." Men will have the appearance of having male breasts due to excess glandular breast tissue and excess fat. Tenderness and a large nipple are other common side effects. Some of these signs and symptoms may appear on only one side of the chest or both sides.
What Initiates the Growth of Male Breast Tissue?
High amounts of estrogen, the female hormone, can cause an increase in male breast tissues when the male and female hormones, testosterone and estrogen, spike throughout puberty. Gynecomastia in early puberty is treatable and self-limiting in over 90% of instances.
Male breast growth can also be caused by the use of anabolic steroids and other drugs and substances.
Testosterone levels in men begin to drop around the age of sixty. As a result, the development of male breasts is possible. Male menopause, often known as lower T, is a medical term that describes this phenomenon. It's a lot like menopause for women.
Can my health insurance cover my gynecomastia surgery?
Gynecomastia is typically treated surgically, and insurance companies consider it an elective operation. However, depending on your insurance policy, you may be able to get coverage for your gynecomastia surgery.
Unless your doctor can show that having excess tissue of the breasts puts you at risk of developing skin infections or significant breast pain your case will most likely be denied.
Gynecomastia Surgery Costs on an Average
The American Society of Plastic Surgery estimates that the average cost of gynecomastia therapy in the United States in 2020 will be $4,239. The cost of general anesthesia, operating room amenities, and other associated expenses are not included in this average price – they are included as part of the total cost.
The cost of your initial surgical treatment may also be determined by your doctor's level of experience, the cost of living index in your city and state, such as San Francisco, California. Bear in mind that this pricing quote excludes medical equipment.
Dr. Delgado's prices are higher than the national average due to his location in the San Francisco Bay Area and his status as one of the country's best male breast reduction surgeons.
Gynecomastia treatment has many advantages
Boosts confidence and self-esteem by building self-esteem.
As a result of their anxieties about their bodies, men suffering from gynecomastia are more likely to suffer from depression. Self-esteem in men with gynecomastia surgery can be quickly boosted by getting a firmer, more attractive chest shape.
A flatter chest after enlarged male breasts plastic surgery allows patients to wear better-fitting apparel, spend more time at the beach without a shirt on, and participate in social activities without feeling self-conscious.
Increase Your Masculine Appearance
When a man's chest is compared to a female body, it's not seen as a compliment. Many men with extra breast tissue are made to feel self-conscious about their appearance since their chests don't look masculine.
Excess fat and breast tissue is removed from the chest area during a man boobs operation, resulting in a more masculine chest appearance. A male breast reduction treatment can provide men a more masculine appearance by reducing the size of their chests, as well as alleviate any associated guilt.
An active lifestyle is relaxing
It's difficult to work out when you're bothered by your breasts. Exercises like jogging and jumping become more difficult to hide when you are aware of the movements in your chest, as is the case with women who have undergone breast augmentation.
Compression athletic bras for women assist keep the breasts in place when exercising and prevent them from slipping around. Unfortunately, these bras are not available for guys. Men are able to move more freely with a flatter chest size, which encourages them to retain a stronger and firmer physique while also helping them stay in shape.
The Perfect Posture
Chest enlargement can lead to hunching and deformity of the cervical spine by altering a person's posture. It's possible that this will cause a back hump over time, which could lead to chronic back pain. Poor posture can give you a sad appearance in addition to having weak abdominal muscles.
Men with gynecomastia may adopt a slumped posture to hide their protruding chests. Patients with normal-sized chests are able to stand more confidently, with their backs straighter and their shoulders higher.
Freedom of Mind
Self-consciousness about one's body image can lead to a person's mind being overrun with negative thoughts. Many men with gynecomastia go through their days stressing over what to wear, how to cover their chests, and whether or not anyone notices they have breasts.
Male breast reduction surgery frees men from their anxieties and fears, allowing them to get on with their daily activities and socialize with their loved ones. Most guys who have had male breast reduction surgery say it has improved their quality of life and provided them with emotional relief.
Is Gynecomastia Treatment Right for You?
Male breast reduction surgery is best suited to men who are mentally stable and in good physical health. Candidates with the best surgical outcomes have firm, elastic skin that changes shape with time.
Gynecomastia can be treated with plastic surgery, however, it is may not be advised for obese or overweight men since more extensive surgery may be required, including the removal of excess skin. Dr. Delgado is happy to discuss the option in all types and severity of cases.
Dr. Delgado is a board-certified plastic surgeon San Francisco Bay Area in California, who welcomes your call.
To find out if you are a good candidate for gynecomastia surgery or if you have any other concerns, please contact us at 415-898-4161.