Body Builders, Gynecomastia, and Performance Enhancing Drugs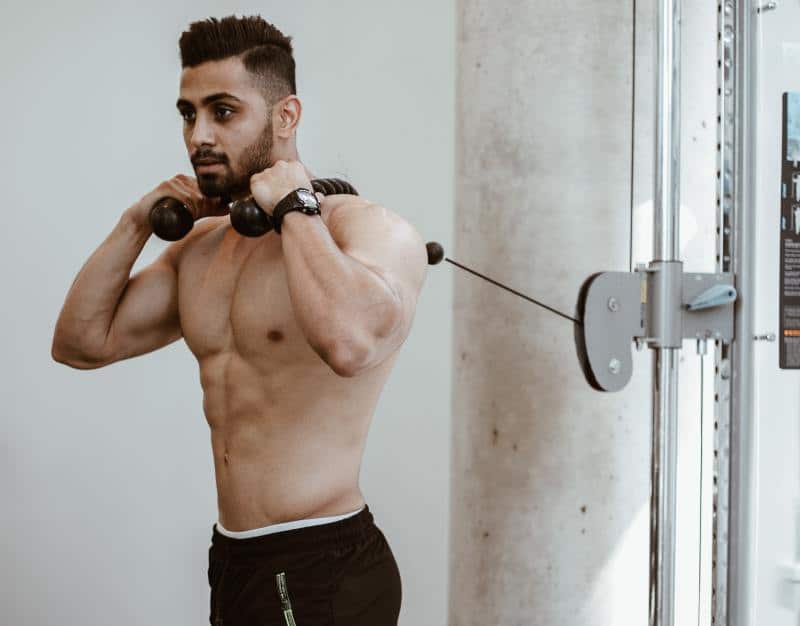 Treatment for body builders with gynecomastia is usually different than for other men. Body builders usually do not have excess fat or skin. Body builders may be at higher risk for bleeding complications due to highly developed chest muscles that allow an increase in blood flow. Fish oil, certain vitamins and some protein shakes contain blood thinners that need to be stopped before surgery as they can increase the risk of bleeding.
Body Builders May Develop Breasts
Not all body builders will develop gynecomastia; there is no way to determine who will. However, if as young men they had adolescent gynecomastia, they are at greater risk.
Anabolic steroids continue to be popular with many men wanting to build muscle mass, but they find that they may start to develop breasts due to the high content of estrogen; some men can even begin to lactate. Other side effects of taking steroids include, painful erections, shrinking of testicles, decrease in sperm count, infertility and impotence. Anabolic steroids require a doctor's prescription for a medical condition. Doctors are not allowed to prescribe steroids to enhance athletic performance.
Estrogen Blockers Bought on the Black Market
Many iron pumping weightlifters take the breast cancer drug Nolvadex, which is the generic form of Tamoxifen, which is used to counteract the continued use of steroids. Nolvadex is an estrogen inhibitor but requires a prescription and is used for the treatment of breast cancer. Social media such as Facebook has become a source for finding black market prescription drugs. However, there are many side effects associated with the drug such as; nausea, vomiting, hot flashes, numbness, blurred vision, leg cramps, thinning hair, reduced sexual interest, impotence, skin rash, risk of blood clots, cataracts, and depression.
Sadly many men will do whatever it takes to be bigger and stronger even if it shortens their life span.
Stop Steroids to Stop Breast Growth
Many body builders want to have all of their breast tissue removed so that they can continue to take steroids and avoid recurrence of breast tissue growth. However, Dr. Miguel Delgado, M.D. states that some breast tissue needs to remain for contouring or the chest will have an unnatural appearance. Dr. Delgado encourages men to discontinue the use of steroids and estrogen inhibitors and enjoy the natural look of their chest after male breast reduction surgery.
Call Now!
Call today (415) 898-4161 for a gynecomastia consultation if you are unhappy with your chest.