Gynecomastia Surgery Recovery, What to Expect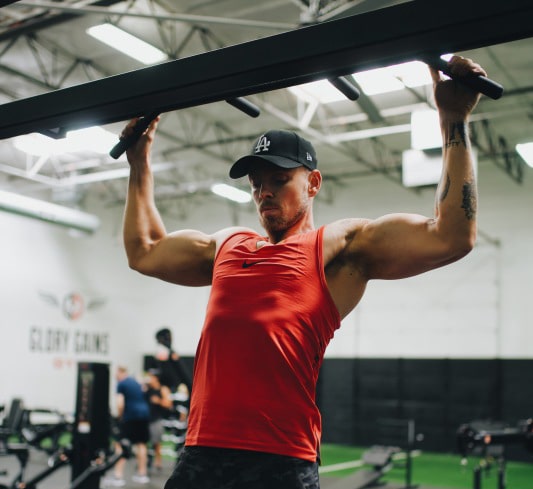 Be Patient, Swelling Takes Weeks to Resolve
Recovery from gynecomastia surgery, like most surgeries, will go through several stages. You will experience bruising and swelling. The bruising may be minimal, or for some, it can be quite extensive, healing can take 2 to 3 weeks.
Swelling is normal with most of it subsiding in a few weeks but may take several months for all of it to resolve. However, severe swelling can be the sign of something more serious such as a hematoma. A hematoma is bleeding under the skin. A very low percentage of Dr. Delgado's patients experience this complication due to his advanced surgical techniques.
Drains and Sutures
Drains will be placed at the end of your surgical procedure to remove fluid that accumulates naturally. The drains will be removed at the first post-operative visit, usually within 2 to 3 days. Additionally, sutures are removed after 1 week.
After surgery, Dr. Delgado has his patients placed in a compression vest to be worn for 6 weeks and emphasizes there is to be no strenuous exertion or formal exercise for 4 to 6 weeks.
Protect Gynecomastia Scars From the Sun
Patients are warned to keep their chest out of the sun for several months. The sun can cause hyper-pigmentation on fresh scars turning them permanently dark. Once a scar is no longer pink sun exposure should be safe, but the use of sun block is recommended.
Gynecomastia patients may have a temporary decrease in the sensation of the nipple-areola complex, for most patients it is insignificant, but for some, it may take a year for full sensation to return. Massage is recommended to reduce hypersensitivity of the skin as sensation returns.
Blood Thinners Must be Avoided!
Dr. Miguel Delgado, M.D. warns patients to continue to avoid all blood thinners for at least 2 weeks after their surgery because it is possible to still have a bleeding issue. In addition, he advises his patients to follow a healthy diet for a faster recovery.
Schedule a gynecomastia consultation today (415) 898-4161 with Dr. Delgado to address any male breast issues you have.