Does tamoxifen treatment work for gynecomastia?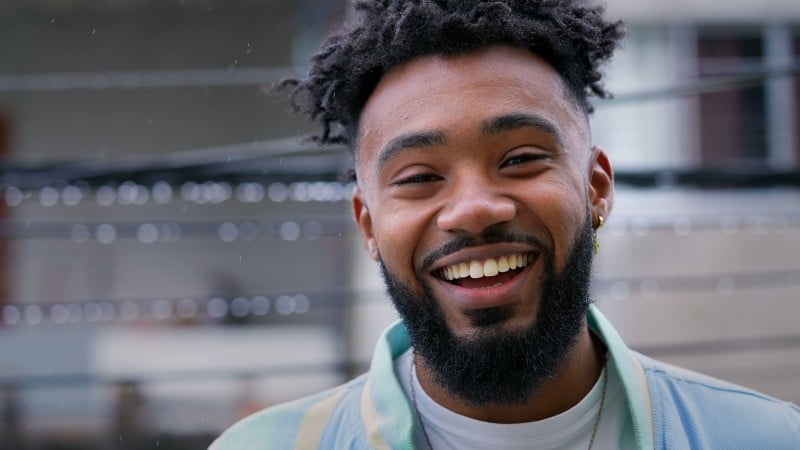 Gynecomastia is a disease of the male breast. Gynecomastia is male breast enlargement and is usually treated surgically. However, not every man wants surgery, and not everyone is a suitable candidate for surgery due to many factors. In clinical trials, medications are tested for their ability to treat gynecomastia without surgery.
The market today is flooded with supplements and pills for treating gynecomastia. Gynexin, Gynectrol, and GyneMax are the most popular gynecomastia pills. The problem is that these pills are merely fat-burners and only reduce breast fat. There are breast glandular tissues and breast fat in gynecomastia. Gynecomastia pills cannot reduce glandular tissue. Tamoxifen, however, is a potential drug that can address breast tissue.
An anti-hormone receptor medication, Tamoxifen, is commonly used for treating hormone-positive breast cancers. As a result, this medication reduces the likelihood of developing breast cancer. Tamoxifen's effect on breast tissue growth interferes with estrogen's action. Tamoxifen is one of the most commonly prescribed selective estrogen receptor modulators (SERMs). The female hormone estrogen can either be blocked or activated by tamoxifen. The estrogen effect on breast tissue will be inhibited in the case of breast cells.
Endocrine disorders can also be treated with Tamoxifen. This treatment can influence various estrogen-related effects in breast cancer cells. It is, therefore, less likely for this cancer to develop as a result of this action. People may also use Tamoxifen to reduce the density of dense breasts such as males with gynecomastia.
Tamoxifen can prevent breast development. Despite this, it is still unclear whether it is effective in treating gynecomastia. Despite their best efforts, many medical professionals have been unable to achieve much success.
However, there is a possibility of using Tamoxifen to treat gynecomastia with some reduction in breast size. However, further clinical trials are required.
Introduction
Around 60% of men worldwide suffer from gynecomastia, also called "man boobs." There are many causes of gynecomastia, including weight gain, drug use, anabolic steroids, and other medical conditions. It results in "female-like breasts," called gynecomastia. Male breast enlargement can affect his psychological, social, and emotional well-being.
Many men seek professional help because of the "manboobs" stigma. The good news is that male breast reduction surgery can treat gynecomastia today. Moreover, gynecomastia can be treated by a variety of surgical methods. A specific surgical technique is used depending on the grade of gynecomastia or the severity of breast enlargement. Successful and effective results can be achieved through a variety of surgical treatment.
But not every man is a good candidate for surgery or even wants surgery. Many men would prefer a medication that resolves the breast gland problem. To find a medical solution, studies have been conducted. Tamoxifen is a drug that has been the subject of some of these studies. Professionals see Tamoxifen as an option for treating gynecomastia.
Men with gynecomastia often ask the question; does Tamoxifen treat gynecomastia? The pros and cons of Tamoxifen treatment for gynecomastia will be discussed in this article.
Tamoxifen: what is it?
In treating hormone-receptor-positive breast cancer, tamoxifen is an FDA-approved prescription drug. It has also been used in high-risk patients to reduce the risk of cancer development. Breast cancer patients have already benefited from Tamoxifen since it was approved in 1998. However, it is not FDA-approved for treating gynecomastia.
Tamoxifen's mechanism of action is to prevent breast cancer development. Treatments and prevention can be achieved by interfering with estrogen's effects on glandular tissue.
Tamoxifen is the most commonly prescribed selective estrogen receptor modulator (SERM). Depending on the cell type, it can either block or activate estrogen's action. Breast cells cannot respond to estrogen when Tamoxifen is taken. In addition, Tamoxifen binds to proteins or hormone receptors in cancer cells. By blocking hormone receptors, cancer is prevented from progressing.
Combined with other hormone-therapy medications, tamoxifen is used to treat breast cancer. By altering the body's hormone balance, Tamoxifen can slow cancer cell growth.
A high level of estrogen contributes to the rapid development of cancer. Cancer development can be slowed, and tumor growth can be reduced by lowering estrogen levels with tamoxifen.
Its efficacy can be attributed to how Tamoxifen stops developing cancerous cells. In addition, it can reduce the risk of recurring and invasive cancers of the breast. Moreover, it may reduce the likelihood of high-risk people developing the disease.
Treatment of Gynecomastia with Tamoxifen
The development of breast tissue on a man's chest is known as gynecomastia. This breast tissue is a combination of breast tissue and fat. Several factors can cause gynecomastia, but in most cases, it's due to hormonal imbalance. An imbalance occurs when estrogen levels are too high, and testosterone levels are low.
In glandular tissue, Tamoxifen has two effects: antiestrogenic and antitumor. Tamoxifen effect can provide insight into the possibility of treating gynecomastia. The treatment of choice for men suffering from gynecomastia is male breast reduction surgery. Nevertheless, in some cases, particularly those of pubertal gynecomastia, Tamoxifen may be beneficial.
Estrogen Blockers and Gynecomastia pills: Do these pills or supplements get rid of gynecomastia?
The answer is very simple, NO.
Various well-known pills and supplements are referred to as "fat burners." Examples include GyneMax, Gynexin, and Gynectrol. Using these fat-burning pills will not reduce the breast gland, which is therefore ineffective.
Anti-estrogen medications are also commonly used by men to prevent gynecomastia. The use of these drugs is becoming increasingly popular among bodybuilders. These drugs act as "estrogen blockers" to prevent breast gland development by inhibiting the conversion of testosterone into estrogen.
This process is called "amortization." When this conversion is blocked, the male hormone becomes dominant. In males, amortization prevents female traits from developing.
Nevertheless, it is not always effective. Based on clinical experience, effectiveness is like "throwing the dice." In addition, anti-estrogen drugs are less effective when the glandular tissue has already developed.
What are the effects of Medications on True Gynecomastia and Pseudogynecomastia?
The term pseudogynecomastia refers to an enlargement of the male breast caused by fat. This type of gynecomastia, or "fake gynecomastia," may be treated with gynecomastia pills or supplements. However, diet and exercise will also play a significant role!
In summary, gynecomastia pills may treat pseudogynecomastia but not true gynecomastia. It is caused by the presence of the male breast gland.
Conclusion
As of today, Tamoxifen has proven to be a successful treatment and prevention of breast cancer. Whether it is effective in treating gynecomastia has yet to be determined. To date, medical professionals have had little success. However, this does not mean that it is ineffective. A greater amount of research is required to demonstrate its effectiveness. To conclude, there is no conclusive evidence regarding the effectiveness of Tamoxifen in treating gynecomastia. Contact our office today.
UCLA professor Glenn D Braunstein, MD, published a current recommendation update in April 2021. The following are his recommendations.
2021 Current recommendation with Tamoxifen treatment of gynecomastia.
Hormone changes during puberty cause prepubertal gynecomastia or adolescent gynecomastia. In 80% of cases, adolescent gynecomastia resolves. There is a residual 20% that is permanent. A trial of Tamoxifen may be recommended for boys suffering from breast pain or having severe gynecomastia.
Usually, Tamoxifen does not work on male gynecomastia that has been present for more than a year.
A medical condition or drug-induced gynecomastia can cause adult gynecomastia. Gynecomastia may resolve in these cases when the underlying medical condition is treated. Gynecomastia that cannot be diagnosed is called idiopathic gynecomastia and can be treated with Tamoxifen.
Prostate cancer patients receiving anti-androgen therapy risk developing gynecomastia. Prostate cancer patients can reduce their risk of gynecomastia by pretreatment with Tamoxifen. Therefore, tamoxifen treatment is often used for prostate cancer treatment.
FAQs
Can Tamoxifen reduce gynecomastia when it's used as an estrogen blocker?
It is possible in some cases to treat gynecomastia with tamoxifen. A trial of Tamoxifen is effective in treating prepubertal gynecomastia. Tamoxifen may be prescribed when a boy experiences breast pain, tenderness, or a severe case of pubertal gynecomastia. If there is no or minimal response in breast size, observation or surgical excision would be the treatment options.
Is Tamoxifen effective for gyno?
The FDA has approved Tamoxifen (Nolvadex) to treat hormone-receptor-positive breast cancer. For it to work, it must eliminate the effect of estrogen on the estrogen receptors in breast tissue. The effectiveness of this treatment has been demonstrated in female breast tissue. Tamoxifen has been evaluated in clinical trials for its effectiveness in preventing gynecomastia. According to the studies, this treatment is inconsistent and works in some circumstances but not others. It is less effective, if not useless if the breast gland has already formed, but it can reduce the size or discomfort.
Which is the best medicine for treating gynecomastia?
In terms of treating gynecomastia, there are two types of medications. The first type of drug is a selective estrogen receptor modulator (SERM), such as Tamoxifen. In the case of Tamoxifen therapy, estrogen action is blocked on the breast cells to treat gynecomastia. Although it does have side effects, it should only be used for 3-6 months. There are a variety of possible side effects for men who take Tamoxifen, including headaches, nausea, hot flashes, rashes, fatigue, sexual dysfunction, weight changes, and changes in mood and weight.
Tamoxifen: why would a man take it?
Men with breast cancer are always hormone receptor-positive. The action of Tamoxifen is to prevent cancer cells from growing. In addition, it may be used in men and boys suffering from gynecomastia who are experiencing pain or significant growth. Prostate cancer and benign prostatic hyperplasia can also be treated with this medication.
Is tamoxifen a testosterone booster?
In fact, yes. Using Tamoxifen, the hypothalamus and pituitary gland are blocked from receiving negative feedback from estrogen. As a result, male hormones are released, increasing testosterone levels. When the estrogen-to-testosterone ratio is altered, spermatogenesis is stimulated.
For gyno, what is the recommended dosage of Tamoxifen?
Treatment with Tamoxifen is indicated for gynecomastia that has recently developed or is painful. It is recommended to take 10-20 mg twice a day. A patient is prescribed Tamoxifen for 3-6 months before being referred for surgery. The most common side effects are nausea and stomach upset.
Does Tamoxifen have to be prescribed by a doctor?
A physician who specializes in endocrinology should prescribe Tamoxifen. Laboratory testing and blood level monitoring are necessary for the patient. Tamoxifen is generally not prescribed by plastic surgeons but by endocrinologists.
Gynecomastia supplements or pills: do they work?
No. Gynecomastia pills are total-body fat burners that can only reduce breast size through fat burning. The treatment of gynecomastia with pills and supplements is ineffective throughout the world.
Can Tamoxifen be used to treat established gynecomastia?
No. It is impossible to reduce the breast tissue size once it has been established using Tamoxifen. Cancer doctors do not prescribe these medications when a breast tumor is present. This also applies to men; once gynecomastia is established, Tamoxifen will not reduce the tissue much or not at all.