"Puffy Nipples" are Gynecomastia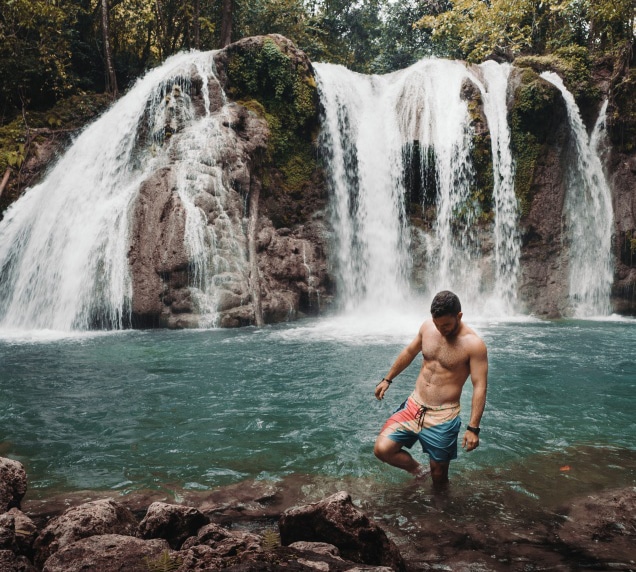 San Francisco, California-"Puffy Nipples" are true Gynecomastia, states Dr. Miguel Delgado . When the nipple areola has a protuberance and fullness causing a dome shape, it is because of the dense Gynecomastia breast tissue under the nipple. This is the original placement of the breast bud during development in puberty; it can grow during adolescent years to various sizes.
"Puffy Nipples" are seen more often in younger men. The cone shape is due to the fact that there is very little fat and the excess gland makes for the embarrassing projection, known as "Puffy Nipples."
This young man is 17 years old, 5'6" and 140lbs. He has had gynecomastia since sixth grade, having dealt with years of teasing at school. As a result, his self-confidence suffered greatly and prior to surgery he never took off his shirt in front of others. His primary concern was to reduce the nipple protrusion.
Many San Francisco Bay Area patients from Sacramento, San Jose and beyond, ask what treatments are available as seen in this post on gynecomastia.org. You may need to become a member in order to read the posts, but there is no charge, and it is a great forum with many questions and answers posted by members and Board Certified Plastic Surgeons. In about 80% to 90% of young men with "Puffy Nipples," once they pass puberty, will find their chests will resolve on their own without any treatment. For the few that continue to have "Puffy Nipples" into adulthood, they most likely will need male breast reduction surgery to remove the excess breast gland by surgical excision as in the treatment for "true gynecomastia."
The good news is that while young, the skin has great elasticity. Once the fullness is removed, the nipple areola will shrink and flatten out nicely.
Many patients feel that the "Puffy Nipple" Syndrome improves when they are cold. This happens when a muscle in the areola is stimulated, then it contracts, tightens and flattens. However, the puffiness will return once the coldness or stimulation is removed, and the muscle relaxes.
Often "the light pull-through procedure" can be performed. This is a much less invasive procedure where the gland is removed with a small incision around the areola. The advantages of this method are many including; no need for post-operative drains, less time in surgery, faster recovery, a smaller incision resulting in a smaller scar and the scar heals to almost invisible at the edge of the areola.
The treatment of "Puffy Nipples" is very successful with an extremely high satisfaction rate. If you suffer from "Puffy Nipples," you are invited to call (415) 898-4161 or email ([email protected]) for a consultation with Dr. Delgado to learn what your options are.