Let Me Get This Off My Chest! Personal Gynecomastia Stories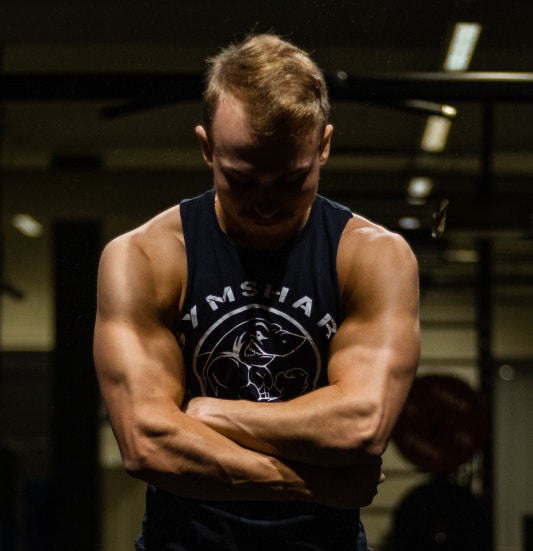 Gynecomastia on the Internet
Miguel Delgado, M.D. states that some of the best information you can get on a cosmetic surgery is to hear a patient's own story. This is especially true for gynecomastia, as men are usually reluctant to talk about their "man boobs." However, a Google search will show there are many men willing to share their experience in the hopes that they can offer support and encouragement to other men who suffer in silence with gynecomastia.
Lost Weight but Still Has Gynecomastia
For example, there is a posting by a man who tells us how his female type breasts never went away since he was a young man; no matter how much he exercised and how much weight he lost. In fact, he felt his breasts were even more visible as his chest muscles developed when he was working out. He shared how hard it was for him to see a specialist and discuss his condition, but was relieved to find how supportive the doctor and staff were. After he had done a lot of research online, he decided to proceed with surgery, even though he was very anxious. Obviously, he is very thrilled with his results and wrote his story which you can read in its entirety here. Note, he also has a link to his before and after pictures.
Man Boobs and Depression
In another story, a man shares how his man boobs caused him a lot of depression and anxiety, and how he missed out on a lot of activities such as going to the beach or pool, but instead, he spent his time in front of a computer. After suffering for nine years with his female type breasts, he tells us how his male breast reduction surgery changed his life. He did copious amounts of research on gynecomastia, which he shares in his story. See the whole article here.
For many more stories, log on to www.gynecomastia.org, "the Web's Best Resource for Information". Click on the tab for "Gynecomastia 101," then go to "Living With Gynecomastia" and from there go to "Patient's Stories."
Take the First Step!
If hearing these stories has helped you make the decision to see a gynecomastia specialist, call now (415) 898-4161 for an appointment with Dr. Miguel Delgado, M.D., who along with his staff will put you at ease and make you glad that you have taken the first step in ridding yourself of your man boobs.